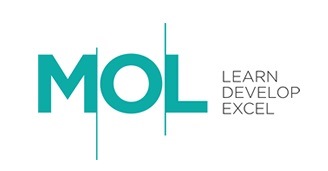 Password Set - External Users
V1.0 20 November 2017
---
Use this procedure to set your own memorable password. Your password must adhere to our secure standards.
This is a minimum of 12 characters and at least 3 special characters.
---
The following procedure will allow you to login to group systems and set your own memorable password or change your password if you feel it has been compromised in any way.
Please complete the following steps, an internet connection is required:
Launch a web browser and connect to the following URL. https://portal.office.com

You should be presented with a page similar to below:

In the 'Sign In' dialogue box enter your assigned email address, this will be in the format as below and the select Next:

Students

<learner number>@stu.mollearn.com
E.g. 1234567@stu.mollearn.com where the learner number is your current username

Tutors

<username>@mollearn.com
E.g. jbloggs@mollearn.com

You will now be redirected to the group login servers as below where you will need to provide your email address and the password you have been provided with. It is important you tick the 'Change Password' box.

You will now be prompted to choose your own new password and confirm that password. The password is personal to you but must adhere to our password standard; I.e. a minimum of 12 characters with three special characters. A special character would count as an upper case letter, lower case letter, number or symbol, E.g. ? or $.

An Example of a valid password would be: $e7enAlligAt0rsinMyb4th

You will NOT be prompted to change your password again in the future by Group Services.

After entering your chosen password click 'logon', as below:

On successful password change you will be redirected to a Microsoft page as below asking if you want to remain signed in, we would recommend you select 'No' and tick the "Don't show this again" dialogue box to prevent the message from occurring again.

Now that you have successfully changed your password please login to VLE home page https://moodle.mollearn.com to access to your course.

MOL learners only

You will now be taken through to the Office 365 Portal, whilst you are enrolled you can benefit from the free services such as copies of the Office suite for home usage, online storage from OneDrive and access to your email.